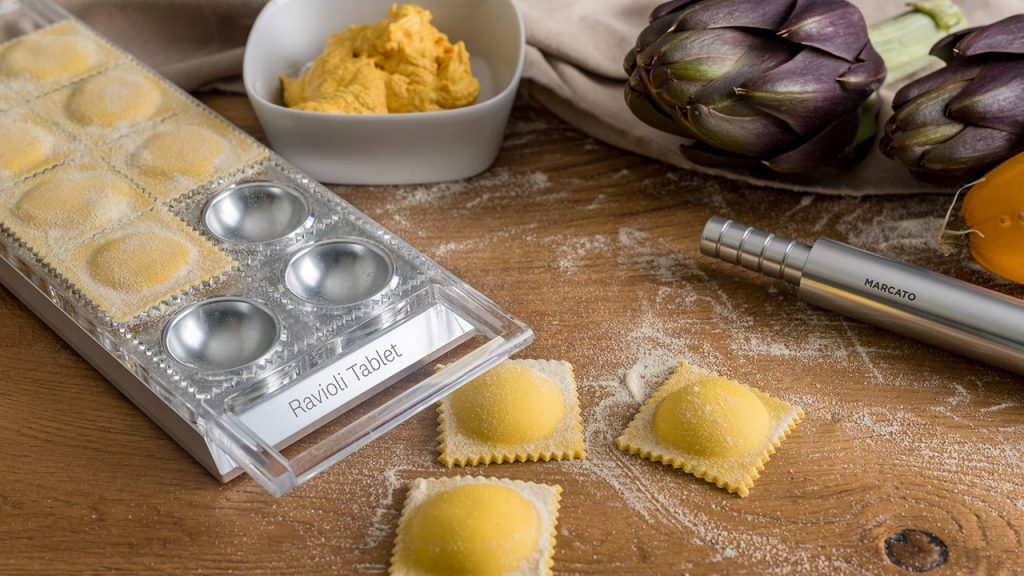 Whether you're a total beginner at making homemade pasta or you've been doing it for years now, make sure you're not missing out on the most essential tools when it comes to making pasta at home.
This article lists the best tools and equipment for making pasta. Of course, the basics: a pasta machine, pasta cutters and rollers, a drying rack.. but what else do you need to complete your pasta toolset?
Pasta tools and gear
Some of the tools in this list really are must haves – especially the pasta maker and the pasta cutter. Other tools such as a drying rack make your life a lot easier, while the ravioli trays, stamps and gnocchi board allow you to get super creative without the need of any fancy equipment.
---
Pasta maker
When making pasta at home, most people will think of using a pasta machine. I can't blame you if think the same, as it's one of the easiest ways to make pasta. Essentially, these machines are very simple. You roll the dough thinner and thinner, slowly closing the gap between the two rollers.
When you're done rolling the sheets you can use the cutter attachments to make either spaghetti or fettuccine. Or just stick with the perfect thin lasagna sheets, which you can then use for lasagna, ravioli and a lot of more intricate handmade pasta shapes – if you pick the right tools for the job. Keep reading, hm!
I recommend the Marcato Atlas 150 (Amazon), as it has been my top pick for the last 6 years running in my guide for buying a good pasta maker.
---
Pasta roller & cutter
The pasta cutter + wheel is a pretty big essential. It comes in super handy when you're making ravioli, but also if you want to cut your lasagne sheets into perfect squares. Thanks to the double-headed wheel you can create both a scalloped edge or a simple straight cut with standard cutter.
I recommend this tool for making pasta and so much more. If you haven't got one already, they're super cheap and definitely worth it in the kitchen. Not just pasta, but think about all the things you're baking.
A good pick is the cheap but sturdy double cutter wheel from Norpro (Amazon).
---
Pasta drying rack
When you're making any of the longer pasta shapes, a pasta drying rack makes it easier to avoid sticky humps of pasta. Letting your spaghetti, fettuccine, reginette or any other long pasta noodle dry with air is just super efficient.
Honestly, this is a very basic tool. I used to dry my pasta noodles on an old broom for years before buying a decent rack. The best buy right now is definitely the Navaris drying rack (Amazon), but any other rack pretty much does the job as well as I've written in my guide for buying the best pasta drying rack.
Just pick a drying rack that you can easily store away without taking up too much space. Oh, and it really shouldn't take over a 5 minutes to assemble!
---
Ravioli tray
So, you've made some lasagne sheets with either a rolling pin or your pasta maker? If you want to make ravioli, using a ravioli tray is one of the most beginner-friendly and easy ways. A ravioli tray is the best tool when making multiple batches of ravioli, especially great when you're cooking for a lot of people.
When choosing a tray, either go for my personal favorite, the Marcato Ravioli Tablet, or go for the cheaper Bellemain ravioli press (Amazon) without losing too much quality.
---
My recommended kitchen scale for weighing pasta flour
Another essential but very basic tool. A good kitchen scale that's user friendly (and cheap) like this Ozeri definitely makes a difference when weighing a lot of things – not just when making pasta.
When following a pasta recipe, step by step, a kitchen scale makes weighing pasta flour a lot easier to achieve the perfect pasta dough.
---
Gnocchi and garganelli board
Yeah, yeah, gnocchi aren't pasta.. but garganelli (and gnocchetti) are and they're one of my favorite handmade pasta. It requires a little effort to get going, but once you roll the first garganelli you'll fall in love.
A super cheap tool to add some extra possibilities to your pasta creativity. Definitely a must-have for your pasta toolset. Which one to get? Most of these gnocchi and garganelli strippers are cheap, it's just a fancy piece of wood. They can be found online or in most cooking & kitchen stores.
---
Pasta drying table
Pasta noodles are easy to dry on a drying rack, but smaller shapes such as penne and rigatoni are best dried on a baking sheet or on a real drying table. Your pasta, both noodles and smaller pasta, get the optimal airflow to dry. Thanks to the wide holes in the net it's almost impossible for your pasta to stick to the surface.
This drying table from Eppicotispai is stackable, so you can keep upgrading and start making even larger batches of pasta. Besides noodles and the smaller shapes, it also works wonder as a tool to dry ravioli.
---
Ravioli stamps
I love using ravioli stamps whenever I can. While they're not as quick as using a ravioli board, they just come in so many different shapes. The hearts, circles, diamonds.. really, there are ravioli stamps in all sizes and shapes. When making ravioli, you have a lot of options – refer to my guide on picking the best ravioli tool for your needs.
If you're looking for a basic starter set to, I'd go for something cheaper. The higher quality ravioli stamps that are made in Italy are quite pricey, especially in the US.
---
Pasta cookbook
Pasta and its ingredients, from start to finish – wheat, gluten, protein, flour – Vetri explains it very clearly.
If you want to one-up your pasta skills, this is a great tool for some extra knowledge in the kitchen. The Art and Practice of Handmade Pasta, Gnocchi and Risotto is a great read if you want to deep-dive into the science of the ingredients used.
---
Using your pasta tools the right way
The above tools are the most important to get the most out of making pasta at home. They make preparing the dough and rolling the pasta very accessible. Once you're able to make lasagna sheets the possibilities are endless.
All types of ravioli and handmade pasta can be made with a simple roller and cutter. Using this same roller, you'll be able to make fettuccine noodles by hand as well.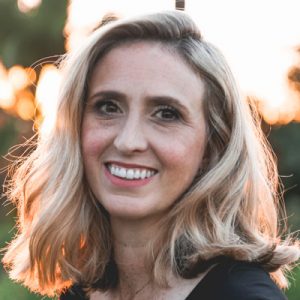 You don't need much to make pasta at home. Essentials, no, you can always just use a rolling pin. However, most Italian nonna's won't disapprove your use of a pasta maker, ravioli tray or your cute stamps. They're happy you're making fresh pasta .. at home!
You don't need fancy kitchen gear to make pasta at home, the basics will get you almost anywhere. However, there are some things you already own – a few basic kitchen essentials that come in great during your pasta endeavours.
Extra tools and gear to make pasta at home
You'll need to be sure that you have the following laying around the house when making pasta. While they're not really tools, they're kitchen essentials that'll make your life easier when making your dough and pasta.
Kitchen basics you'll need to make homemade pasta
Make sure you have the following items before you start making pasta at home:
Plastic wrap is something you need to have in your pantry. It's a must-have when you are letting the pasta dough rest for 30 minutes in the fridge. Please, don't forget this step as it allows the dough's gluten network to activate. Just read Marc Vetri's book if you want to become a pasta dough pro!

Use parchment paper to dry your pasta when you don't have a drying rack or table. Add flour (AP-flour is fine) to the surface of the parchment paper and you're good to go. Make nest of longer noodles to dry and spread your shorter shapes evenly across.

A spray bottle to moisturize your dough with water (no olive oil!) when necessary. Use this tool sparingly, you don't want to be kneading it into a wet ball of pasta. If that does happen, just add extra flour, the same way you added the water. No worries!

When making pasta, pastry bags are great to have more precision and control when applying the filling to your ravioli's. Even the more thick fillings with chunks of meat or veggies can be added this way – easier than using a spoon for sure. If the professionals at Bon Appétit use these for their ravioli, why aren't you?
That's it.. you don't need a whole lot more. There are a lot more tools out there that haven't made it on this list .. yet.
Let me know below if you think this list needs some additions!