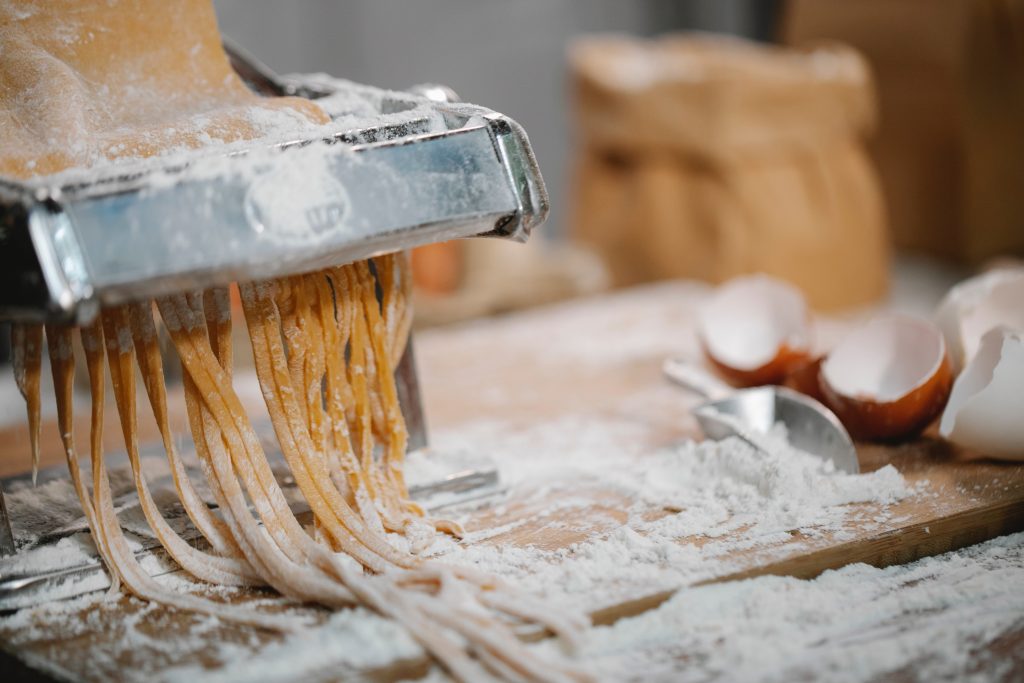 Type 00 pasta flour is one of the first choices for making fresh homemade pasta with. So if you want to make some hand-rolled fresh pasta from the comfort of your kitchen, the first step is choosing the right flour!
Among the abundant options of pasta flour in the market, including semolina flour and all-purpose flour, Type 00 flour is one of the best for achieving light, springy, and wholesome pasta.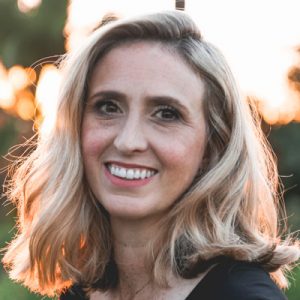 You might be wondering what exactly is 00 flour?
Basically, Italians classify flour using a grading system that explains how finely the flour is ground and how white it is. The grading system starts from Tipo 2, 1, 0 and ends at 000; Tipo 2 being the most coarse and 000 being the finest. The 00 Flour lies in the middle of the most coarse and refined types, having the right blend of brown and white flour.
Factually, Type 00 is the best pasta flour, irrespective of the kind of pasta dish you wish to make. The flour is super fine and highly refined in this type and helps you achieve the perfect pasta.
Now we've ascertained that Type 00 pasta flour is the number one choice for making pasta, which 00 Flour would be the best to purchase?
In this guide, we have compiled the best of the best of Type 00 pasta flours that you can pick from. So dive into this guide and get ready to prepare some delicious pasta worthy of Italy.
The Top Five 00 Pasta Flours – My Recommendations
Since 1924, this finely refined pasta flour from Italy has been every chef's favorite. It comprises the right combination of diverse ingredients, perfect texture, and high quality.
The flour naturally has an excellent gluten network, so the dough is straightforward to handle and manage. The natural flavor and smell of the flour comes through when you make your pasta.
What we love the most about Antimo Caputo Chefs Flour is that along with high quality, you get quantity as well, with two packs of this pasta flour for the price of one.
---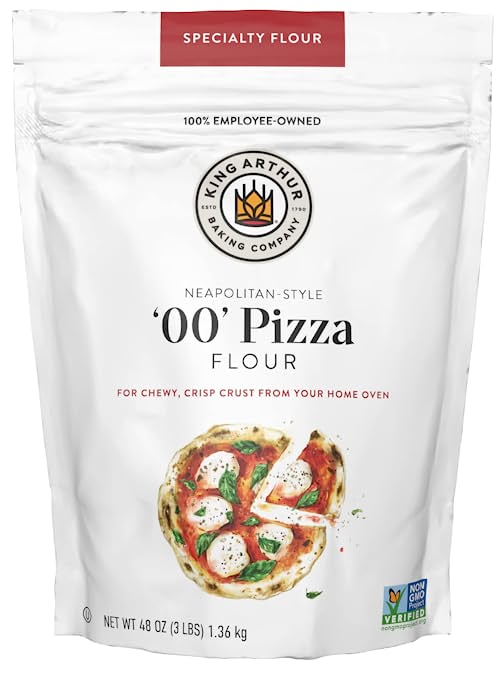 For people who seek a classic taste in their homemade pasta dish, King Arthur 00 Pizza Flour is a bold and unique choice and using this pizza flour leads to a more al dente texture.
If you make homemade pasta often, you will know that King Arthur has a diverse range of flours for different kinds of pasta, pizzas, and bakery items. From experience, pasta flour is overall the highest-rated flour for pasta in terms of both price and quality among all the others available in the stores.
You can taste the perfect combination of firm and soft wheat with every soft bite of pasta that you take.
---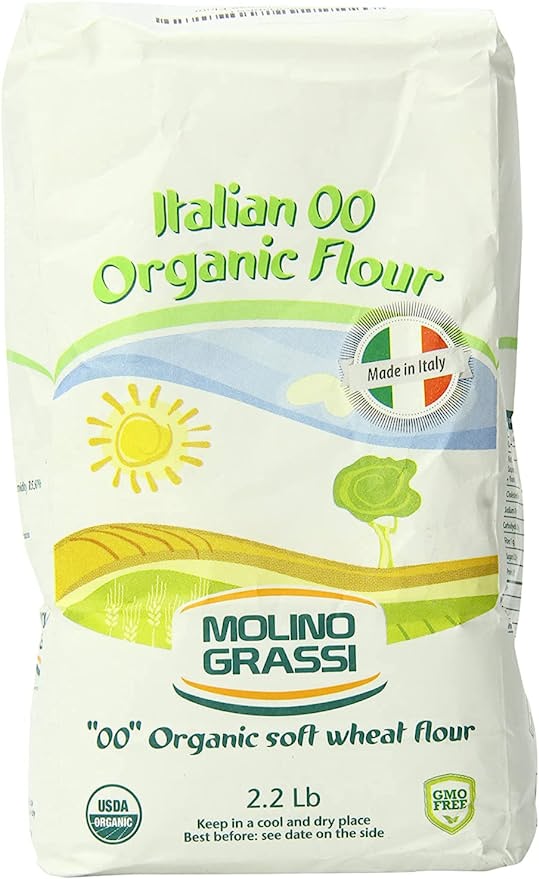 Molino Grassi's finely-milled flour is one you will find in almost every Italian household.
The pasta flour is organic with high-quality ingredients milled traditionally. The texture makes the white flour easy to handle, with thickness in between that of cornflour and semolina.
If you are someone who wants a healthy pick, then this one without any parabens, pesticides, or additives will become your go-to for preparing pasta dishes.
One thing that you need to take care of is getting a container to store the flour. The packaging of this one is not durable, which many customers have found to be an issue, but I love storing my flours in large jars anyway, so that's not a problem for me!
---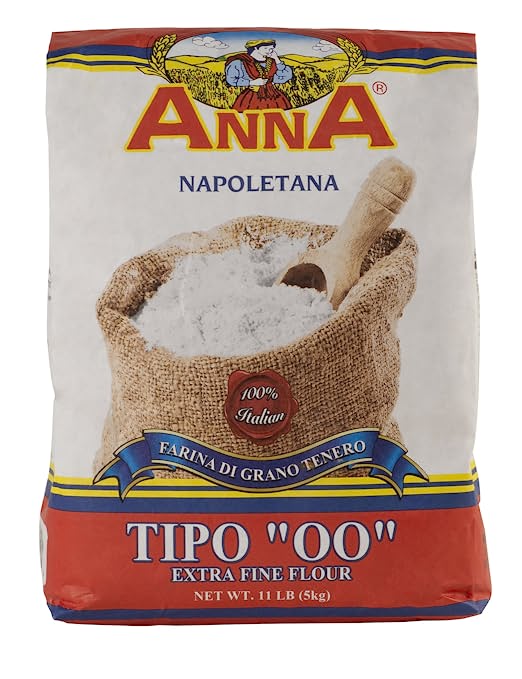 If you were looking for pasta flour that is easy to handle and blends with all ingredients easily, then look no further.
Cento Anna Napoletana Tipo "00" Extra Fine Flour, like the name suggests, has the most delicate texture on the list. We loved the fineness and structure of the pasta flour added to our final dish. The natural aroma of the fine flour makes homemade pasta made with wheat flour irresistible.
All in all, the flour delivers a 100% authentic and classic taste to every pasta recipe. However, if you want to make pasta with a rough texture, do not opt for this one.
---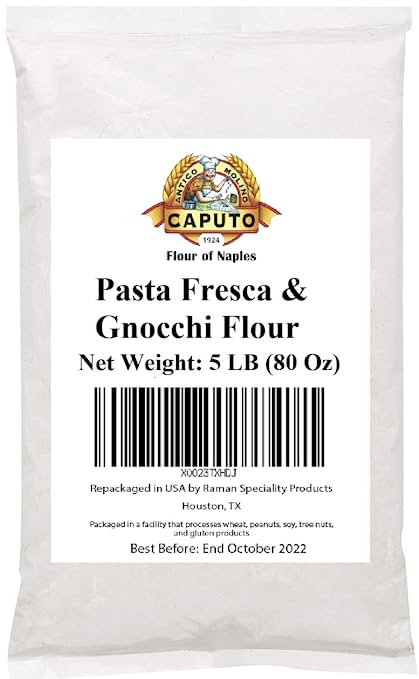 Imported directly from Naples, Italy, the Type 00 flour will help you cook authentic Italian pasta without hassle and as the packaging suggests is perfect for Gnocchi! (Check out our Gnocchi recipe here)
The high protein in the flour increases the elasticity of the pasta flour, making it easy for you to handle large dough and complex pasta shapes like gnocchi, as well as route, cellentani, etc.
If you are new to making pasta at home, this flour is a great way to get started. The texture of the flour is a manner that the dough offers the perfect softness with an extraordinary taste.
---
Conclusion: Which 00 Flour is the Best?
While we have selected 5 of the best 00 Flours you can buy, as always, the real answer to this depends on your preferences and what you want. For those looking for quality and quantity, or if you particularly want to make Gnocchi, I recommend Antimo Caputo Chefs Flour. On the other hand, if you want extremely fine and purely white pasta flour, then opt for Cento Anna Napoletana Tipo "00" Extra Fine Flour.
Enjoy, and good luck!
---
FAQs
How Much Protein is there in Type 00 Flour?
The protein content of 00 pasta flour typically varies between 9-10%, but check the label to be sure.
Is 00 Pasta Flour more Expensive than the Other Flours?
No, multiple type 00 flours are available in the market in various price ranges. However, I recommend looking for pasta flour that offers value for money.
Can I Use All-Purpose Flour Instead as a Substitute for 00 Flour?
Yes, you can, but keep in mind that the results will vary. According to chefs, for making authentic, classic, and Italian-style pasta, there is no better flour than type 00.
---
If you have any questions about the different varieties or flour, or want to share your experiences and top tips, feel free to leave a comment below, I'd love to hear from you!