There are many different ways to make ravioli and each has their own benefits, with much down to personal preference. There are several ravioli makers, stamps, trays, attachments and tools that I can recommend for you to choose between.
Stamps, trays and smaller pasta tools are generally all cheap yet great options that don't rely on using a dedicated pasta machine.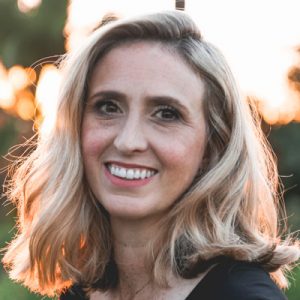 If you already own a pasta maker, there are several ravioli attachments available. Marcato, Imperia and KitchenAid all have their own attachments for making ravioli. While they may be worth the price and make live a little easier for some, a more hands-on approach might suit your needs better. Trays, stamps and cutters are all great and cheap options that actually give more freedom than any ravioli attachment can provide.
For those who already own a pasta machine, the comparison below should give you a clear picture of your options. After that I explore the pros and cons of each type of ravioli maker, as there is definitely a perfect match for everyone. Goodbye expensive supermarket 'fresh' ravioli! While the tools you use to make ravioli do matter, choosing the best pasta flour gets you off to a good start as well.
Best ravioli makers – my recommendations
---
1. Best ravioli maker for one-shape ravioli's
A very easy and inexpensive tool to make ravioli. Pasta sheet on the tray, add the filling, another sheet of pasta and secure them together. It really doesn't get easier than using a ravioli press. You'll be able to find these online or sometimes at local stores. Don't go too cheap, but the brand isn't very important.
---
2. Best ravioli starter set
Best value for your money, really. A square stamp and two circles for small and big ravioli. It comes with a ravioli wheel as well (or use it to cut reginette!) The stamps are of a bit flimsy and I don't expect mine to last me more than 2/3 years. But.. it's a great set for beginners, especially regarding its low price. For higher quality stamps, check out Marcato and Eppicotispai.
---
3. Best double-cutter wheel for ravioli
Another inexpensive tool that gives you a lot of freedom regarding the size of the ravioli. Less ideal when making round ravioli's or different shapes than squares & rectangles, thats where ravioli stamps get into play.
---
4. Best choice to make ravioli with a KitchenAid
If you own a KitchenAid, you're in luck: it's probably the only electric ravioli maker that actually works. Rather expensive, so I'll link you to the renewed, cheaper version on Amazon. As a curator, cook and consumer I find the retail version to be a bit overpriced.
---
5. Best ravioli maker for the Marcato Atlas 150
If you own the Marcato 150, this ravioli maker is a great addition to make a lot of square ravioli in very little time. Making different fillings isn't a problem at all, as long as you have two pasta sheets. Comes with the classic Marcato 10-year warranty.
---
6. Ravioli maker for the Imperia 150
Personally, I am not the biggest fan. While it does work, it's quite hard to use and the little amount of filling that I can get in before the ravioli start to burst is just disappointing. I recommend stamps, rollers or a tray instead.
---
7. High-end ravioli press
The best ravioli tray there is – seals perfectly and cuts the edges off with sharp precision. Anodized aluminium for maximum food safety, both the ravioli maker and the rolling pin. Higher in price, but you'll also be paying for design.
---
Buying guide: how to decide choosing the right way to make ravioli?
Rollers, cutters, stamps, attachments.. holy ravioli!
With an abundance of different methods making ravioli, it might be difficult to choose the essential pasta tools and gear. Please remember that pasta is supposed to be simple and a fancy machine doesn't automatically make for better ravioli or pasta in general. Starting out when making ravioli, getting a few ravioli stamps, a roller (and why not add the tray while you're at it) is probably the way to go.
The tools to make ravioli by hand – do you really need anything else?
This is both cheaper than buying any single ravioli attachment for a pasta machine. Rather, you'll turn in the ravioli maker yourself. Really, you'll always be more of an artisan than a machine. Attachments will only be able to make one shape – and to be honest, where is the fun in that?
Want to enjoy fresh ravioli without a 'real' ravioli maker? This is what you'll need to get started.
A roller with a double-cutter. Technically these are called dough cutters, but they'll work great for ravioli. Once you get your hands on one of these, you can decide the size and shape yourself.
A few ravioli stamps. I recommend getting them shaped with circles, ovals and hearts! While you can always make squares with the roller, using stamps for less square shapes is the way to go.
Ravioli press: Also known as a tray or mold, you can use this press to make a batch of multiple ravioli at once. Works best with a smooth rolling pin. It's one of the easiest ways to make ravioli and my go-to when I simply want fresh ravioli, quickly!
Rolling pin. If you don't have one of these, get one – especially if you plan on buying a ravioli press. You can use a rolling pin to roll out lasagna sheets, but I recommend checking out my buying guide for the best pasta makers.
Most of the time, these are my tools. A machine is great, but making them by hand is almost the same amount of effort. My favorite is the double-cutter, as it gives me the most freedom. I love using the stamps, especially my high-end auto-sealing ones.
Don't spend a fortune just because you want to try homemade ravioli. The tools I mentioned above are probably the best choices when it comes to buying a ravioli maker.
KitchenAid Ravioli Maker – a short review
If you own a KitchenAid, my perspective changes. It's easy to work with and it actually succeeds in properly sealing the raviolis when cooked. But chief, the best ain't cheap! While the KitchenAid retail price is quite high, they also sell renewed models that go for a bit cheaper.
That being said, having a KitchenAid is a blessing in itself when making pasta. If you've been making pasta for a while with one yourself, you know what I'm talking about. I use the ravioli attachment quite often, but the tray, cutters & stamps get the same amount of use.
Should you buy the KitchenAid ravioli maker? If you want to, yes! I certainly did! Especially if you already own the KitchenAid Pasta Maker Set (my review), you'll have a powerful pasta & ravioli maker at your disposal. All combined into one machine.
Is it worth the money? This depends on you. You'll get a very easy and quick way to make ravioli. It has a sturdy built quality and when used often, it was definitely worth purchasing. Oh, having both hands free to operate the KitchenAid and the attachment is a pretty big plus as well!
Marcato and Imperia ravioli maker attachment – how do they compare?
I love the KitchenAid attachment, whereas I'm not a huge fan of Marcato's and Imperia's solution to ravioli makers. They have to be operated by hand and it simply.. it's not the same as the KitchenAid. If you want to buy either the Imperia or Marcato ravioli attachment, my only comment is that they're mainly worth it if you plan on making large batches of ravioli.
Otherwise you'll be better off using a ravioli maker press, like the Bellemain. Also works great for bigger batches and doesn't get you frustrated when making the ravioli.
They're a lot cheaper, which makes them worth checking out. I rarely use the Marcato. While it did an okay job at making ravioli and allowed me to add more filling than the Imperia, I tend to just use my KitchenAid when making larger batches of ravioli.
If you want to buy one of these manual machines, reading my Imperia VS Marcato comparison should help you out.
Making ravioli with the Philips Pasta Maker
There are no ravioli attachments for any Philips Pasta Maker model, neither the compact or the original. You can still make ravioli quite easily with any of the two models. Philips has a page about making ravioli, but it comes down to using the machine to extrude lasagna sheets.
From there, you can use any of the methods and tools to make ravioli by hand that I mentioned above.
So.. what is the best ravioli maker?
When it comes to ravioli, several options combined will make the best toolset when it comes to making fresh, homemade ravioli. These are the best tools that I can recommend everyone to start out.
Good quality pasta machine, such as the Marcato 150
Pasta roller & cutter set
Set of several ravioli stamps
Optional: a ravioli tray and a rolling pin
If you're looking for a bit more action and own either a Marcato 150 or Imperia 150, using their ravioli attachments is a great way to make bigger batches of ravioli quickly. I personally prefer making my ravioli either by hand: stamp, tray and cutters.
However, if you own a KitchenAid stand mixer you're gonna love their electric ravioli attachment. It works great and is great for making bigger batches of ravioli. Also, I like having both of my hands free every now and then when making pasta!
Conclusion
The double-cutter wheel is the most essential tool, but a pasta machine makes it a lot easier to roll out thin sheets of pasta, the basis of your ravioli dish. Use a rolling pin to achieve the same results, but it'll take a bit more work.