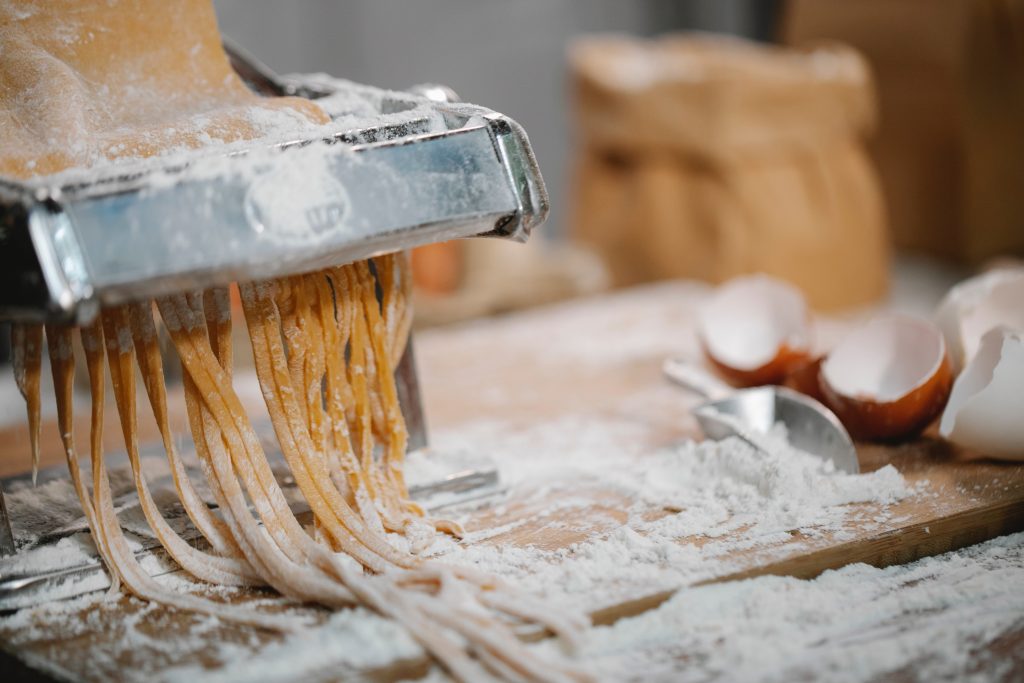 If you want restaurant-like fresh pasta at home, it starts with the ingredients. With pasta there is no ingredient more important than the flour. There are multiple types you can use, but today we'll be rounding up the top 5 all-purpose flours and showing you how you can make amazing, fresh, homemade pasta even with your ordinary flour you might find in your pantry!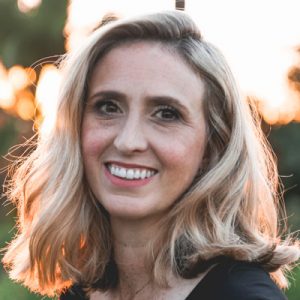 Pasta lovers know that the hard work required to bring freshness and taste to homemade pasta comes with only three ingredients: pasta flour, water, and oil. Among all the three ingredients, the flour choice is the one that influences the texture and taste of your pasta.
The choice of pasta flour has the power to make and break the look and flavor of the end product, but that doesn't necessarily mean you have to look for fancy pasta flour when you can do wonders with all-purpose flour too!
With hundreds of options available in the market, it can be daunting to find which are the best all-purpose flours that can turn your pasta dish into a restaurant worthy meal.
After trying the top flours in the market, we compiled this list of the five best all-purpose pasta flours for you. Let's begin!
The Top 5 All-Purpose Pasta Flours – My Recommendations
If you want to make pasta of quality and rich taste without any additives, then 365 by Whole Foods All-Purpose Flour is your pick. It is made simply of organic wheat and malted barley flours and milled in family-owned farms in high valleys of the US.
So if you are looking for an authentic taste, the right amount of consistency, and the perfect shape, this pasta flour can be your go-to.
---
One of the most commonly used flours is this All-Purpose Enriched Flour by Augason Farms.
Consisting of enriched flour, with the required vitamins and minerals that make your pasta tasty and wholesome, you can use this all-purpose flour to cook many types of pasta. We loved the packaging, a handy tub which allows you store it for a longer time to keep it fresh, and was also super easy to use without spilling it around.
Augason Farms Enriched All Purpose Flour can be a reliable and affordable option for people looking to make regular, large servings.
---
When it is comes to all purpose pasta flour, King Arthur's flour doesn't disappoint, especially this organic version. We have tried making different pasta with this pasta flour, and the results are consistent and top quality each time.
The malted and unenriched organic flour adds strength to your dough, making it easier for you to work with. The best thing about using it is that the organic ingredients stick well together, helping you create any complex pasta shape with minimum effort.
If you want to make an authentic and delicious pasta dish with real value for money, then this is the flour for you.
---
Bob's Red Mill Unbleached White All-Purpose Baking Flour is the perfect blend of high-quality North American wheat mixed with a small amount of malted barley for natural rising, for a natural white color with an enriched taste.

The pasta we made using this flour had a satisfying texture compared to others on the list. The 10-12% protein content gives an excellent gluten structure in the flour, improving the final look of the pasta you make.
---
Gold Medal All Purpose Flour is the most affordable pasta flour on this list!
This finely grounded flour consists of ingredients that bring the right combination of mellowness and strength. With this, you can cook loads of pasta which is rich in taste and great value!
Additionally, if you are trying homemade pasta for the first time, you can easily handle the dough with this all-purpose flour. No hassle, just simple, perfectly cooked pasta!
---
The Bottom Line: Which All-Purpose Pasta Flour Should You Pick? 
For pasta lovers, freshly cooked pasta is comfort food which can be enjoyed at any time of the day, in any mood, and during any circumstances. Which is why the essential ingredient of flour is such an important choice!
We've given you our top five best picks for pasta flour in the market, each serving the same purpose but having different features so the best for you depends on what you're after!
For instance, if you have a tight budget, you can go with the Gold Medal All Purpose Flour. If you don't want compromise on the overall quality of your pasta but still want for value for money rather than affordability, then the 365 Whole Foods All Purpose Organic Flour is for you.
Whatever your choice, you will not regret choosing them for perfectly cooked homemade pasta using all-purpose flour.
---
If you have any questions about the different varieties or flour, or want to share your experiences and top tips, feel free to leave a comment below, I'd love to hear from you!