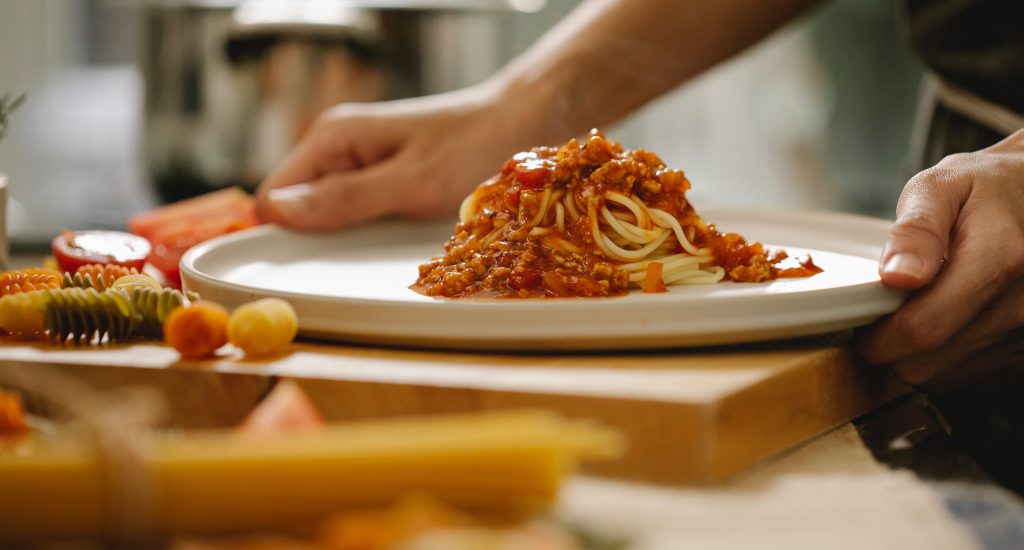 If you're a vegan looking for pasta sauce recipes that suit you, you've come to the right place! It's super simple and easy to make a delicious vegan pasta sauce with this recipe.
There is a common misconception that healthy food, especially vegan food, is less likely to be delicious and that you don't have much choice for what to eat. This usually discouraged people who want to live healthily and eat more vegan food, but it's actually simpler than you might think!
We have chosen a recipe that is easy for you to follow and with ingredients should be readily available. This vegan pasta sauce recipe is not only nutritious, but delicious.
---
Vegan Pasta Sauce Recipe
While the sauce always dictates whether the final taste of a pasta dish is delicious, this vegan pasta sauce is even more heavenly if paired with fresh, handmade long pasta types, like tagliatelle and spaghetti. Today's recipe is a form of marinara sauce that only takes you less than 30 minutes and is very versatile. You can substitute the oil if you want a much healthier version – it is all up to you! This could easily become one of your favorite go-to recipes.
Ingredients
2 cans whole tomatoes (28ounces/can)
1 finely chopped large onion
4 minced garlic cloves
3 tbsp. of extra virgin olive oil
1/4 cup fresh basil, chopped
1-1/2 tsp. dried oregano
3/4 tsp. salt
1/4 tsp. pepper
Instructions
Follow these steps but feel free to adjust the flavor according to your liking.
Step 1
Heat extra virgin olive oil over a medium-high heat in a large saucepan. Add chopped onions and stir for 3 to 5 minutes until tender. Then add the garlic, cook for 1 minute more.
Step 2
Add 2 cans of whole tomatoes, add some water if need. Add salt and pepper. Stir. Add fresh basil and dried oregano, stir until all ingredients are blended well.
Step 3
Let it boil, then lower the heat and cover the pan. Simmer for 30-45 minutes until flavors are blended and until the sauce got thickened. Come back occasionally to stir it.
Step 4
Now you can add your vegan, fresh handmade long pasta. Cooked them together for a few minutes until the sauce gets absorbed.
Step 5
Bon appetit!
---
Tips
You can add tomato paste to add more flavor and thicken the pasta sauce.
Try fresh oregano instead of dried.
Try adding sun-dried tomatoes in oil and roasted garlic for some variation.
Add red chilli flakes for a little kick of heat!
You can get lots of extra flavour if you let your sauce simmer a little longer. If you have more time, simmer it for at least 45 minutes.
If you're short of time, batch cook and then freeze or refrigerate portions for later use. Vegan pasta sauce if refrigerated can last up to 5 days, if frozen, it can last for 3 months.
If you want a chunkier vegan sauce, use fresh tomatoes. Large beefsteak tomatoes work well.
It might be a little bit scary to make your own vegan pasta sauce, but once you get the hang of it, you will enjoy it! Once you master this basic recipe, it will be even easier for you to make a whole host of other pasta sauces by adding your own flair.
Who said that healthy dishes don't taste good?
If you have any questions about making your own pasta, or want to share your experiences and top tips, feel free to leave a comment below, I'd love to hear from you!